Hosting
Last Update: Thursday, December 27, 2018 At: 1:0:18 (Total Listings: 9)
Useful Sites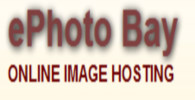 Ephoto Free Image Hosting

ePhoto Bay is a free image hosting and sharing service that allows you to upload unlimited number of images with size up to 10 MB per image. Our service supports image hotlinking with unlimited bandwidth. No account required just Upload your image Now and get it online instantly
(Listed On Wed Dec 21 14:43:43 2011)
Listings
X10 Hosting
Every now and then a surprising one comes along and this is just one of those occasions! X10 Hosting claim to be one of the Internets leading web-hosting providers! Experienced Webmasters and beginners are all welcome here including corporate entities and businesses and it appears to be all-free There is support for PHP scripts, and MySQL databases are provided with some packages, they even tailor hosting plans with 99.9% uptime, they also have an extensive help forum and apparently their response time is good as well, we did not get the opportunity to test everything here because it is extensive, however if you find anything please contact us!
(Date Listed: Wed Dec 21 14:43:43 2011)
Get Free Hosting
A free webhosting service. 250MB diskspace, 6GB Monthly transfer, Instant activation, CPanel, PHP MyAdmin, Fantastico script installer, Email, Webmail, MX records, Subdomain, Own TLD domains, custom error pages, .htaccess, Statistics, Blog hosting, Forum hosting and more! They also give away 3 MySQL databases with each package, which is highly unusual, additionally an extreme bonus, with most companies you would have to pay for this!
(Date Listed: Wed Dec 21 14:43:43 2011)
My3gb - Your Free Hosting
My3gb offers 3gb of web space with 30gb quality bandwidth. You will be able to use PHP scripting, MySQL and full FTP access.
(Date Listed: Wed Dec 21 14:43:43 2011)
Free Web Hosting
At free PC host you get hosting that can host your PHP scripts! At the time of writing you can get a Sub domain, or you can use your own domain name, one MYSQL Database, one FTP User access, 3 GB Bandwidth that is Upgradeable, 100 MB file or web page Storage, the service is Banner Supported so you may need to put up with a few adverts but otherwise another great service!
(Date Listed: Sat Nov 25 11:22:04 2006)
Host Department
Web hosting service With 100 megs of space, a choice of domains, and unlimited traffic. Host Department has NO banner ads on your pages. This service also offers several free enhancements for your site, including a guestbook, a message board and online forms, as well as full FTP access.
(Date Listed: Sat Nov 25 11:22:04 2006)
Fast Net Host
****SITE GONE*****At the time of writing, at fast net host you get BANNER FREE i.e. (No forced adverts) free hosting with, 300 MB webspace, 30 GB free monthly traffic, PHP scripting support, MySQL database with No forum posting required, No file size limitations and uses Fantastico type Installation, it has Wiki's, Photo-Galleries, and Blogs and a whole host of other features! The installation system is one click and your new web site is instant activation, which can be set up in minutes
(Listed On Wed Dec 21 14:43:43 2011)
Back to TOP of page: