Relationships
More Sub Categories under this Section:
Last Update: Wednesday, December 26, 2018 At: 18:6:45 (Total Listings: 9)
Useful Sites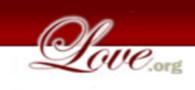 Online Dating Service

This site is a totally free online dating service and personal service. This means you can receive and send messages, rate members and more for free.
(Listed On Sun Aug 19 18:55:30 2007)
Listings
Love Advice Sisters
Most people have the capacity within themselves to create better, more successful, and happier lives. All they need to reach their goals is good advice, information and inspiration. That is what Advice Sisters Great Relationships Web Site is all about.
(Date Listed: Thu Jan 1 01:00:00 1970)
The Romantic Tip Of The Week
If you are a hopeless romantic you might benefit by checking out this website here which has thousands of tips on romantic dates, gifts and more which could help you with any relationship.
(Date Listed: Thu Jan 1 01:00:00 1970)
Relationship Repair
If your relationship is in need of repair you should visit this website here and see if you can bring that spark back into your relationship with their advice.
(Date Listed: Thu Jan 1 01:00:00 1970)
The Free Internet Love Test
If you are not sure whether your partner is the right one for you then take a look at this site and take the original internet love test which will tell you whether you and your partner are compatible.
(Date Listed: Thu Jan 1 01:00:00 1970)
Relate
Check out Relate, the relationship people website. Related provides advice and counselling on relationships, sex therapy, workshops, support face to face, online or phone. The vision of Relate is to help individuals form a thriving and healthy relationship in society. Relate helps couples, families and singles to make relationships work better in every stage of life!
(Date Listed: Sun Aug 19 18:55:30 2007)
Life Relationship Tips
If you are need of some advice and tips on any relationship matters this is a very useful site. It has hundreds of tips that could improve your relationship with your partner.
(Date Listed: Thu Jan 1 01:00:00 1970)