Animals
More Sub Categories under this Section:
Last Update: Wednesday, December 26, 2018 At: 17:21:10 (Total Listings: 9)
Useful Sites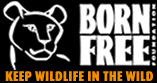 Born Free Foundation

An international wildlife charity working throughout the world to prevent wild animal suffering and protect threatened species in the wild.
(Listed On Thu Jan 1 01:00:00 1970)

Pets 4 Homes

On this site you can advertise your pets for sale for absolutely no cost. So if you have a litter of kittens or puppies that you are trying to sell you should advertise them here for free. You can even advertise horses, rabbits and other small animals.
(Listed On Thu Jan 1 01:00:00 1970)
Listings
Pets Ads
Check out the free pets ads classified page for all animal lovers. From cats, dogs, pet monkeys, rabbits, horses, livestock and exotic animals, Pets Ads is a free marketplace for those looking to bring a pet home!
(Date Listed: Thu Jan 1 01:00:00 1970)
Free Neopet
Neopets is the greatest Virtual Pet Site on the Internet. With your help, we have built a community of over 70 million virtual pet owners across the world!
(Date Listed: Thu Jan 1 01:00:00 1970)
Petfinder
If your thinking about adopting a pet then this free website is for you, all you need to do is enter your location, the type of pet you want to adopt, breed, age and the gender you prefer. This website will do all the searching and will help you find your perfect pet, Happy pet hunting...
(Date Listed: Thu Jan 1 01:00:00 1970)
Rspca
For all animal lovers, this free website entitles you to find out the local work that the RSPCA are doing in the community and across the UK, This website has tips, information and you can also register for free and if you want to make a donation and support the great work they are doing then great, Pets are for life!!
(Date Listed: Thu Jan 1 01:00:00 1970)
Aspca Org
The ASPCA Org welcomes animal lovers to its informative site with free and useful information, which includes pet behaviour, pet tips, pet care videos and how to deal with pet loss. The website features a section called 'ask the experts', where pet owners can submit their queries regarding their pets for free. Also, check out the information on free and low cost pet spay and neutering.Welcoming all animal lovers to the ASPCA Org website. The website provides free and extensive information on pet behaviour, pet care tips, how to deal with pet loss, pets and videos and pet food recalls. Additionally, the organization offers information on how you can get your pet spayed or neutered for low cost or free.
(Date Listed: Thu Jan 1 01:00:00 1970)
Pets At Home
Get a free magazine all about caring for your pets, and full of special offers, and lots of caring help and advise. They have lots of in-store special offers and fun for the kids as well as in-store workshops. Check for your local store on site.
(Date Listed: Thu Jan 1 01:00:00 1970)
Link Partners

(Rating: 0.00 out of 5 On 0 Votes!)
Animal Fact Guide

This website is an educational, kid friendly and full of fun facts, it will tell you all the things you would like to know about animals, there are games and quizzes to help with your learning.
(Listed On Thu Jan 1 01:00:00 1970)