Toolbars
Last Update: Wednesday, December 26, 2018 At: 21:0:27 (Total Listings: 8)
Editor Recommendations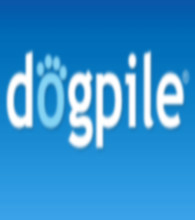 Editors Choice For Best Metasearch Toolbar By Pc

Web Search - Find the best results from the Web's leading search engines. White Pages - Look up residential listings from around the U.S. Yellow Pages - Access business listings easily from one location. Popup Blocker - Block those annoying popup ads forever! NEW! Ticker - Get the latest news and information delivered directly to your ticker.Ticker Customization - Control the ticker's speed, size and scrolling direction. RSS Tool - Add any type of ticker feed, including news, summaries and blogs. Learn more. SearchSpy - Watch scrolling terms to see what people are searching for in real-time. NEW! Cursor Search - Search any word(s) from a Web page or Word document by right-clicking your mouse.
(Listed On Thu Jan 1 01:00:00 1970)
Listings
Google Toolbar
Integrates with Internet Explorer's toolbar. Features include web search, image search, search site, page rank, and page information
(Date Listed: Thu Jan 1 01:00:00 1970)
Dictionary Toolbar
You get Instant access to Dictionary.com, Thesaurus.com, and the Word of the Day, Right-click search functions, Highlight and right-click to look up words, Display results in new browser window or current browser window, Search History - save your most recent searches, Customizable display options.
(Date Listed: Thu Jan 1 01:00:00 1970)
Teoma Search
Use the Teoma Search Bar (replaced by ASK) to harness the power of next-generation search technology from anywhere on the web. Simply download, install and you're ready to go. Get the information you want, when you want it, from wherever you are on the web.The Teoma Search Bar is free to download and appears everytime you open a new Internet Explorer browser window.
(Date Listed: Thu Jan 1 01:00:00 1970)
Bing
Tabbed browsing - Easily switch between web pages, without hitting the back button Form Fill - Automatically complete forms so you can shop and log-on to web sites more quickly Pop-up Blocker - Block bothersome advertisements, adjust settings as needed One click access - Click to check your Hotmail, MSN Messenger, or MSN Spaces
(Date Listed: Thu Jan 1 01:00:00 1970)
Ask Jeeves
Search the Web with Ask Jeeves directly from your browser Block annoying pop-ups automatically Save pages and searches, and access them from anywhere New! Get Direct Answers
(Date Listed: Thu Jan 1 01:00:00 1970)
Yahoo! Toolbar
Search from anywhere on the Web Enjoy hassle-free surfing with Pop-up Blocker and Anti-Spy ... Toolbar does not support your browser. Yahoo!
(Date Listed: Thu Jan 1 01:00:00 1970)
Asiafinest Toolbar
It includes these great features Pop-Up Ad Stopper, Privacy Suite, Translate Webpage, Cool Links - Quick Links to Amazon, eBay, and MadCool Network. SiteRank You can see the details and traffic rank of the current URL you are on with one click of a button.
(Date Listed: Thu Jan 1 01:00:00 1970)