Hobbies
Last Update: Thursday, December 27, 2018 At: 1:31:19 (Total Listings: 5)
Editor Recommendations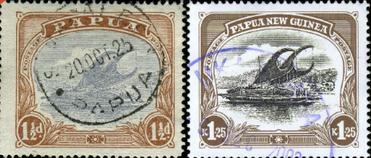 Stamp Catalogues

If one of your hobbies is stamp collecting or maybe you would like to start collecting stamps then you will find the Stamp Collecting Blog a very useful resource. On this link you will find descriptions of the top 5 free stamp catalogues online, listing all the pros and cons of each one. Throughout the site you will also find lots of very interesting articles on stamp collecting.
(Listed On Thu Jan 1 01:00:00 1970)
Listings
Find Me A Hobby
If you have plenty of time on your hands and you need a good hobby to help pass the time then the Find Me a Hobby website is the perfect site for you. The website allows you to do what it says, Find a Hobby, as it is packed full of free hobby ideas. Whether you want an outdoor hobby or an indoor hobby, a hobby that will make you think, a collecting hobby or any other type of hobby you will find them all on this website.
(Date Listed: Thu Jan 1 01:00:00 1970)
Discover A Hobby
If you are looking for a new hobby to get involved with and not sure what it would entail then go to this website now and you can select from over 130 hobbies and find all the information you would need to start on your new hobby. You will find links to instructional videos, lessons, equipment, books and more.
(Date Listed: Thu Jan 1 01:00:00 1970)
Best Hobbies Apps
On this site you can find a good selection of free home and hobbies apps. You can get yourself a free subscription simply by inserting your email address.
(Date Listed: Thu Jan 1 01:00:00 1970)